Grab quality leads through Social Apps, nurture them, and turn them into happy paying customers. HUB CRM empowers you from side hustlers to enterprise leaders, to automate your work through multiple social apps, step Into HUB CRM. Get a complete view of all lead data i.e. personal details, all communication you've had, Files shared, and many more All your ultimate workspace is in your pocket. HUB CRM always meets the sales professional's needs of their business from anywhere.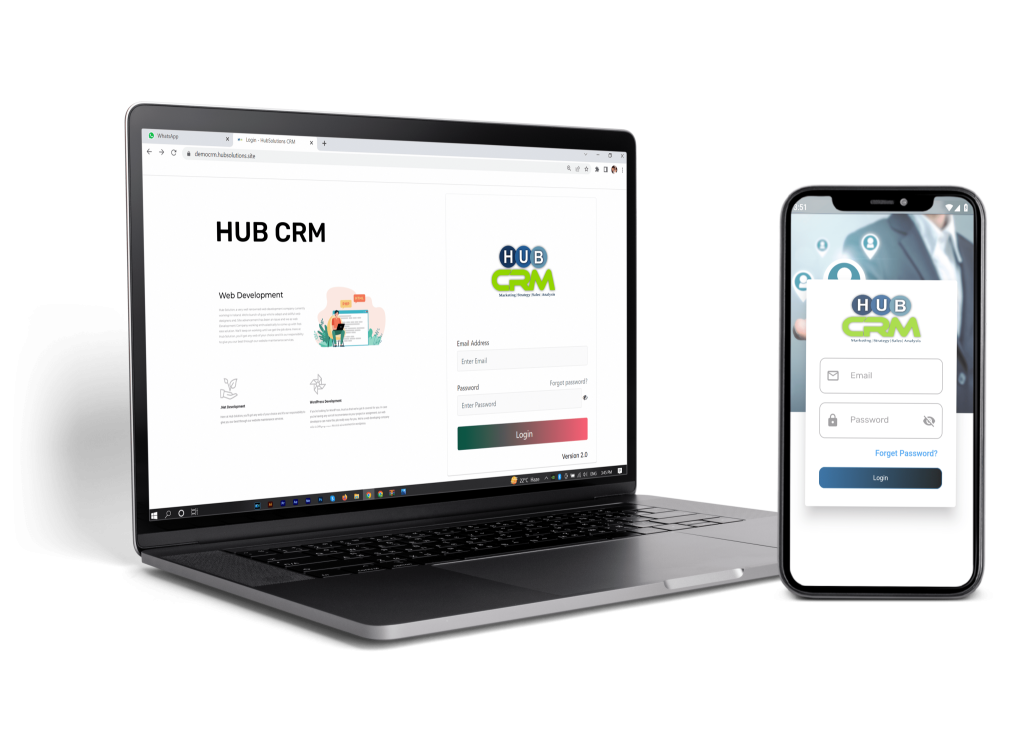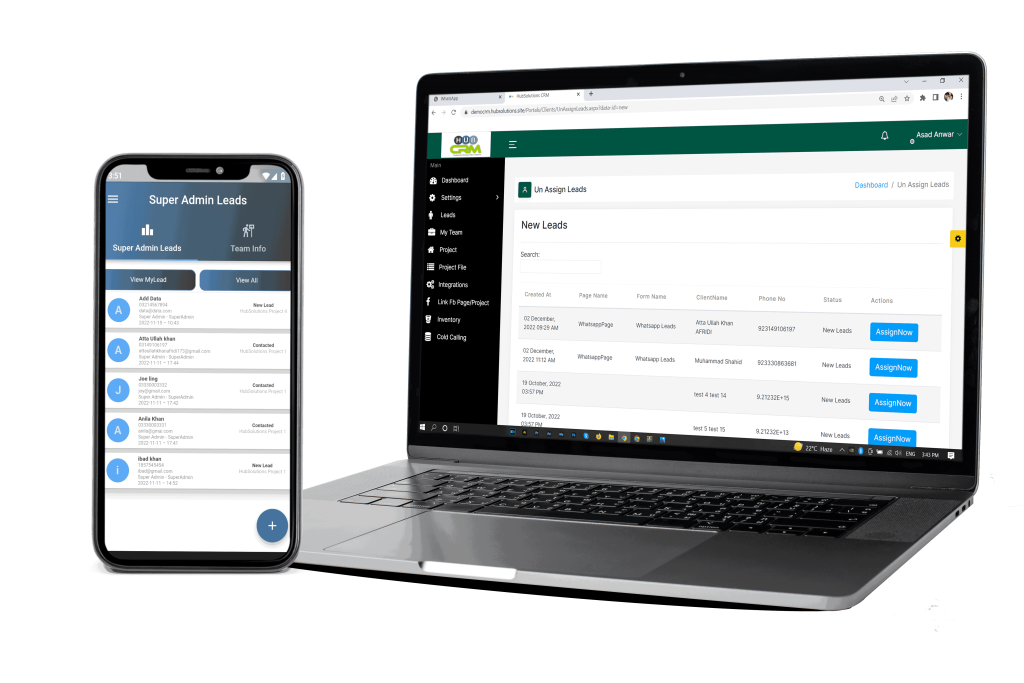 Dashboard:
A super clean, flexible, and fast-loading dashboard keep the upper management and members up-to-date. CRM Dashboard provides detailed descriptions of progress in the leads management system. Our custom design HUB CRM super dashboard provides complete details about lead management and team progress to the upper management and team leads. Graphical representation is the most important feature in any system that provides complete and detailed information about the growth of the business. In HUB CRM, the graphical representation of lead management keeps the top authority updated on the business progress.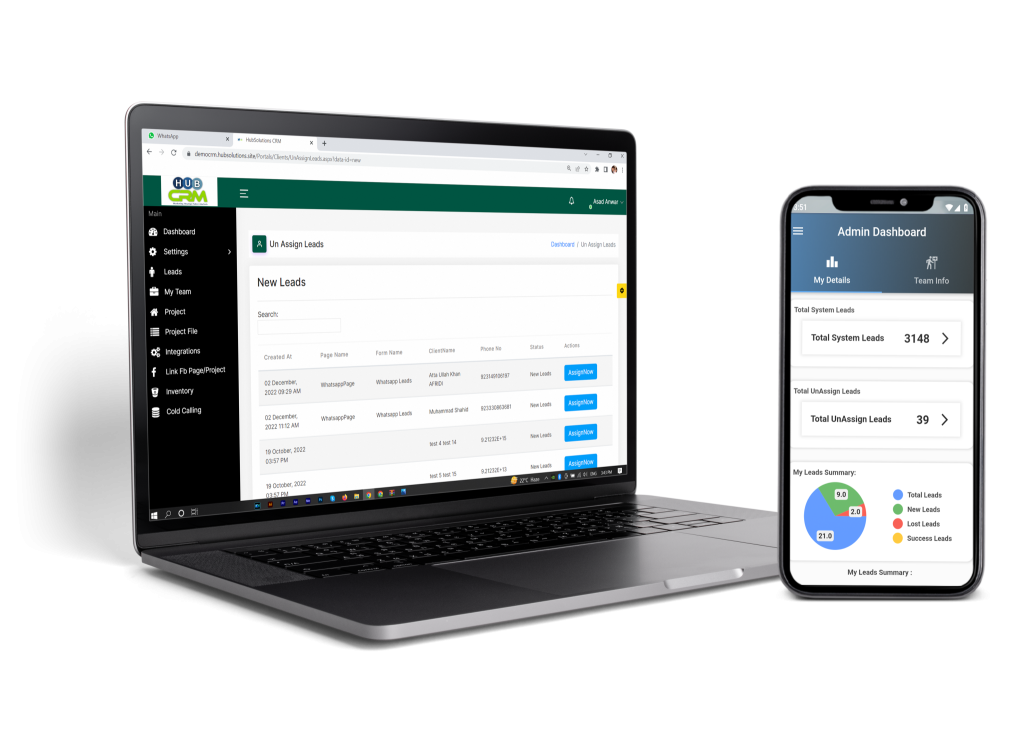 Team Management:
Building a successful team is about more than finding an appropriate system to manage the team. Managing a team is not that simple. Leaders have to play a far more hands-on System to make sure the group works well together and remains focused on the right priorities. HUB CRM provides top-notch services to manage the team and team rolls according to the organization's needs. The hierarchical structure of the system is designed to manage roles from the top leads to the members, to keep a check on the quality and performance of the teams whereas the system dashboard provides a detailed description of performance and daily activities to the team lead.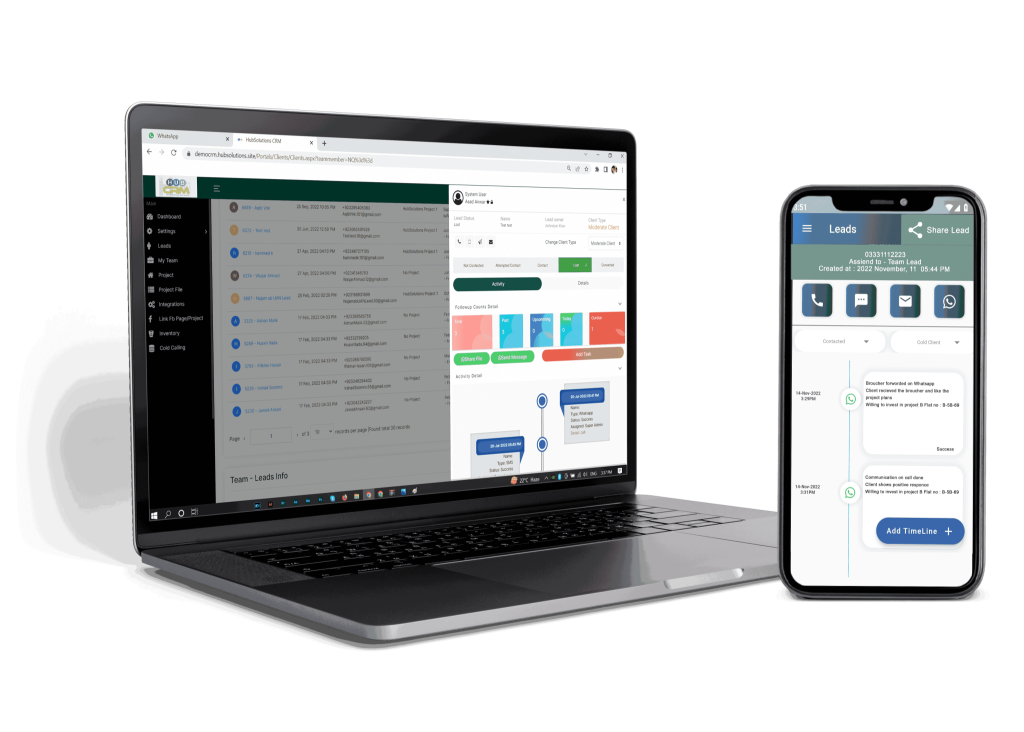 Social Media Integration:
Social media's influence on society is expanding yearly. To stay up with everything happening on social media, one needs to have a finger on the social media pulse because its involvement and integration techniques are always evolving. In order to receive the most responses, which are intended to land leads into the system, our customized integration platform is designed to link several social apps. The system will immediately note and notify members of any fresh leads.